tires. wheels. parts. repairs.
Customizing Vehicles Since 1998.  We are South Dakota's Oldest Speed Shop!
From automotive repairs, custom wheels & tires, to accessories for your hot rod or race car make sure to stop by today.

SPEED CENTER
Customize your vehicle with cool accessories at Tyrrell Tires and Speed Center!

Custom
Tires & Wheels
Give your pickup or car a new look today! We have access to all Brands of tires and Wheels!

VEHICLE REPAIR
We have a full-service repair center with the ability to fix issues ranging from Air Conditioning repair to Radiators and Oil Changes.

Tire Repair and Rotation
Proper tire repair is critical and any puncture or injury to a tire will affect its performance.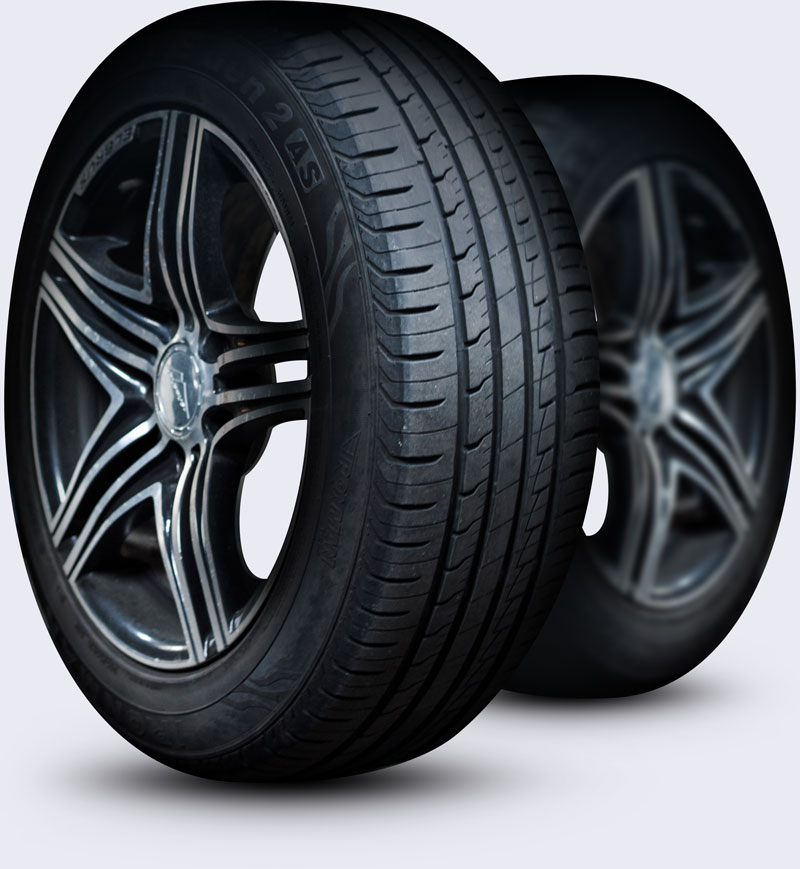 We're Open, Stop In!

| | |
| --- | --- |
| Monday - Friday | 8:00 AM — 5:00 PM |
| Saturday | 8:00 AM — 12:00 PM |
| Sunday | Closed |
Here at Tyrrell tires, we really do it all. When we opened our doors in 2012 after spending 14 years in the tire industry and we had a mission to offer our customers unrivaled support and service. Since 2012 we have been the leading authority for Rapid City, SD in automotive repair, custom rims & tires, and accessories.
Tires are an integral part of our lives. If we have great tires that are well taken care of then the inclimate weather is easily overcome and we are confident knowing that our family is safe. If they are taken care of improperly or in rough condition, then a simple drive across town can result in a flat tire or other serious issues for the driver. Needless to say, tires are also the part of a vehicle that is exposed most to the road, and the elements and that's why they should be inspected regularly and taken care of with the help of a professional team of technicians like the team at Tyrrell Tires.
Our Services in rapid city
AIR CONDITIONING SERVICE & REPAIR
Please don't hesitate to bring your car in if you think something isn't quite right with your AC in your vehicle.
BATTERIES AND ELECTRICAL SYSTEM
The battery & electrical systems in your car are very vital to the car powering on and all of the components working while it's on.
BELTS AND HOSES
There are many different belts and hoses located throughout the engine bay, and any of them could break, or crack at any time.
Brakes
Everybody who gets in a vehicle has a fear of failing brakes, to give yourself peace of mind you should have them routinely checked.
CV AND DRIVE AXLES
At Tyrrell Tires, we have the knowledge and expertise to repair and replace vehicle CV and Drive axles.
EXHAUST AND MUFFLER
We specialize in not only fixing stock exhaust systems but also installing your favorite aftermarket systems!
GENERAL REPAIR
Having issues with your vehicle? Bring it by Tyrrell Tires as soon as possible and we will diagnose the problem(s) for you.
LEVEL, LIFT, & LOWERING KITS
Adding a lift, or lowering kit to your vehicle will not only enhance the style, but also improve off-road driving, or optimize performance.
MOBILE TIRE SERVICE
Don't get stuck on the side of the road without a way to get your car or truck back to town. Just give us a call and we'll come to you!
OIL CHANGES
For the majority, your vehicle needs an oil change every 3,000-5,000 miles in order to avoid engine wear, and keep oil from leaking.
speed center - PERFORMANCE PARTS
At Tyrrell Tires and Speed Center, we have the parts you're looking for! Whether it's cosmetic changes or tuners, stop by today!
RADIATORS
Our friendly and courteous professionals will repair your radiator, when possible, and get you back on the road with confidence.
SUSPENSION, SHOCKS, AND STRUTS
The steering system and the shocks are the components that bear the weight of the car, and keep the tires on the road while you drive.
tire repair and rotation
An improperly repaired tire may fail when driven at high speed. Flat or damaged tires need to be repaired by qualified personnel.
wheel polishing & refinishing
Looking to restore your wheels to the shine they originally had? Looking to create a new look using the same wheel? At Tyrrell Tires we can help restore your wheels to their factory condition or help you create a customized look to fit your style.
VEHICLE INSPECTION
You never know what could potentially be defective or damaged when it comes to the many moving parts and systems within your vehicle, so it's best to have it checked by a professional.
BRANDON S: Very well maintained tire shop! Over the top service! And very reasonably priced! NEED I SAY MORE?
DEVIN K: This place gets the job done. You get free tire rotations if you buy your tires there. They do oil changes, but may be a bit pricier than other places. I think this place is trustworthy and they do a good job.
PENNY H: A If you need tires or have a Flat tire this is the place to go . They treat you awesome.
RANDY C: Great customer service, spent plenty of time answering all of our questions. Courteous and professional and truck looks awesome with the new rims. Highly recommend them to anyone.
JARED B: Best tire place in town, some of the nicest people you'll ever meet.
SUSAN K: Scott and crew at Tyrrell Tires have always gone over and beyond for us! Great prices for great tires!!! Also any time we have needed odd sized tires for ranch equipment – Scott gets us what we need! Highly recommend!
financing available
We have financing available through Synchrony and Frontier Financial!
SCHEDULE SERVICE
Don't wait last minute, contact us today to schedule any service, parts, and maintenance needs!
105 N. Cambell Street
Rapid City, SD 57701

We're Open, Stop In!